Here's a great Small Sided Game (SSG) that can get your playing with back to pressure (Hazard work) out. This SSG will tie in with all of the recent Hazard practices that we have looked at recently.  There is good rotation and transition in this practice to challenge the players to keep thinking. It also has additional outcomes including shooting, finishing, defending, counter attack and possession.
I set up the pitch within the full size penalty area. I split the penalty area into 2m having 2 games at once. I made a safe zone in the middle.
I played 2v2 +1 on both sides plus a keeper. It could easily be done 3v3+1 also, or 2v2 +1 on one half and 3v3+1 on the other.
The magic man plays on the team with possession. The team in possession must get into midfield safe zone before they can attack. Player in the zone can't be tackled. Player also not allowed out of zone until play breaks down, they must pass out.
You can if additionally create a scoring zone, to encourage players to get over the line and score.
If defending team wins it they attack and magic man joins them.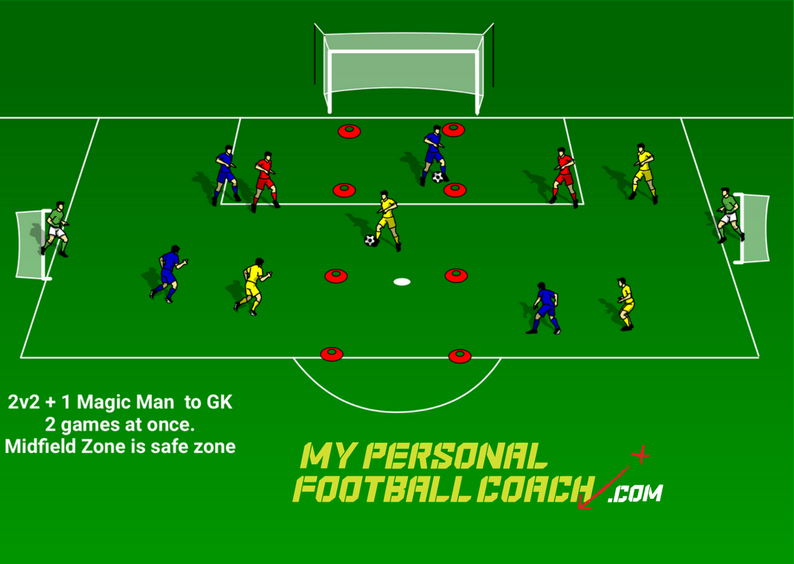 Player Outcomes/Coaching Points
Outcomes
1v1
Possession
Counter Attack
Defending
Shooting & Finishing
Coaching Points
Play on different lines
Move together, different options
Movement before receive
Protect ball safe side
Shake defender off
Shots on target!
Quick transition if win ball
Counter quickly
Defend tight, 1 man each
Put an attacking zone line in. Players must dribble over line before they can score.
Remove central area and play big SSG with both teams.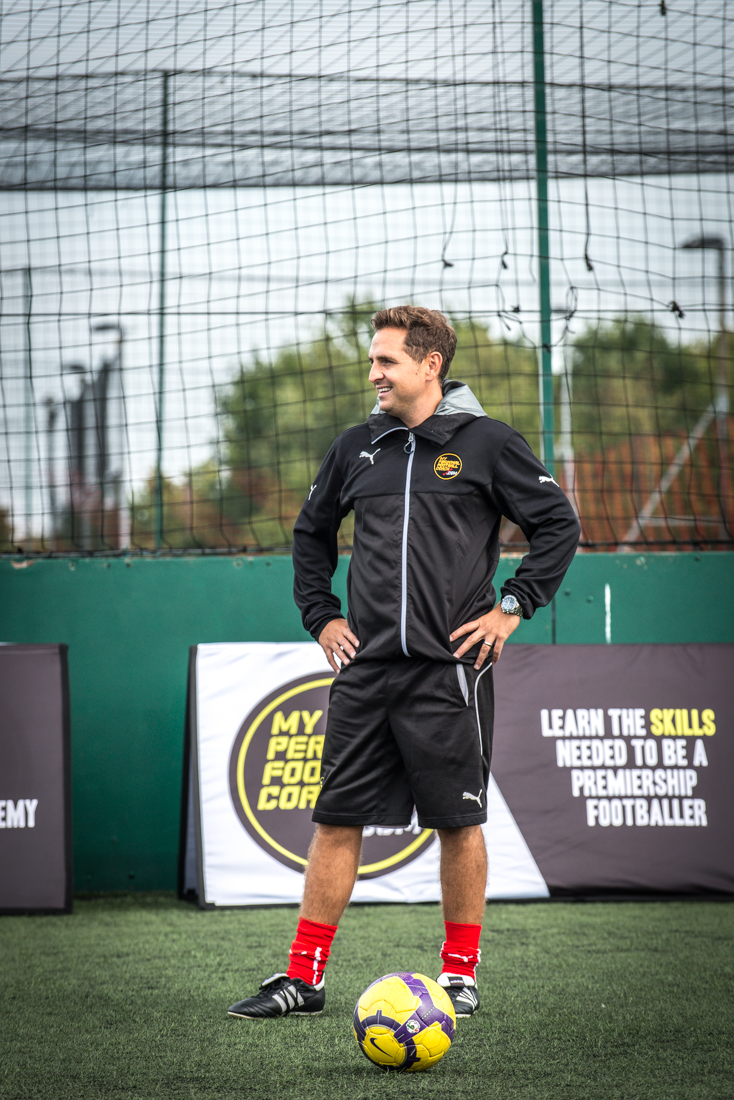 Saul Isaksson-Hurst spent 10 years coaching in Premier League Academy Football at Tottenham Hotspur and Chelsea FC.
First Touch
Turning
Passing
Receiving
Dribbling
Ball Striking
Running with the ball
Quick Feet