Hi
Rounding up the theme of body feints, this week we're looking at how movements are used effectively within a game situation to create space and find the back of the net.
For this drill the pitch opens up to a 5v5 game (in this case with one goalie).
If you win possession, before you can score you must play back into a safe zone, away from goal. The player who dribbles into the safe zone must stay there until it's occupied by the other team. You can then play forward and strike at goal. If numbers are uneven you can add in a magic player as demonstrated in the video by the Wolves Academy and MyPersonalFootballCoach Founder Saul Isaksson-Hurst.
While the focus is on making the pitch big and moving off different lines, what can the players take away from the body feinting sessions to create half a yard of space and move the ball quickly? This 5v5 scenario means there are often 1v1 situations in the drill and allows players to put those body feints into practise.
Can we use body feints to be quick in transition when the pitch is being closed down?
There are lots of different ways to use your body to create space with and without the ball. Keep encouraging and bringing these into practise and the results will follow.
Enjoy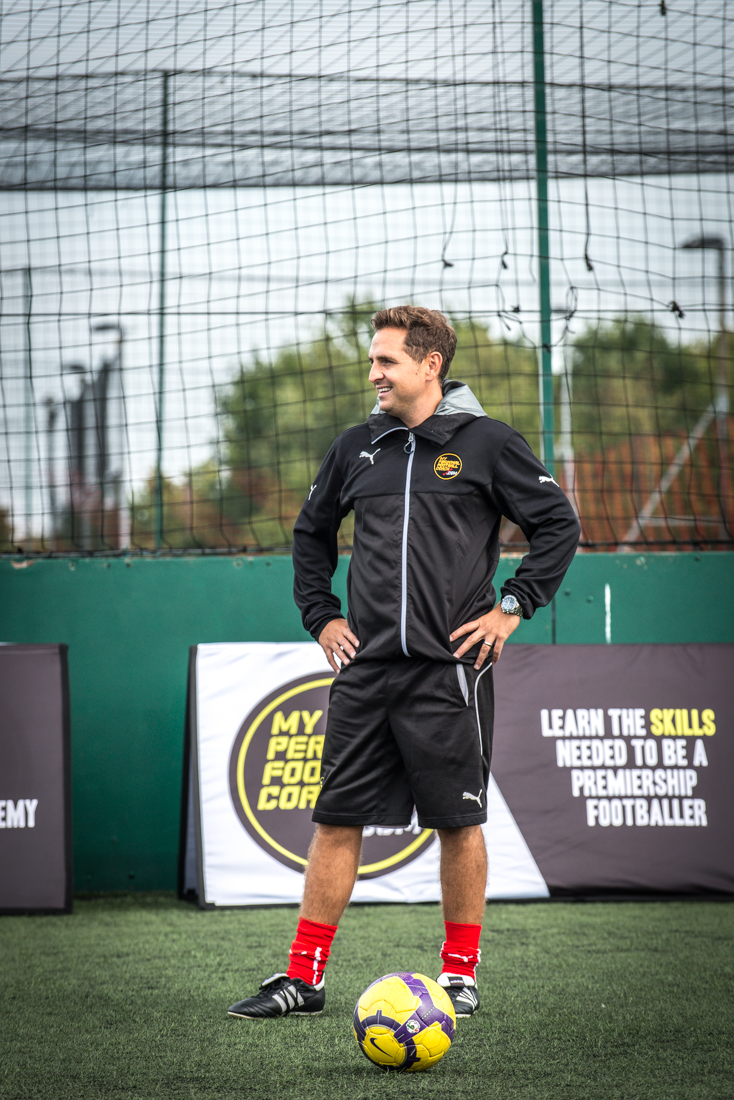 Saul Isaksson-Hurst spent 10 years coaching in Premier League Academy Football at Tottenham Hotspur and Chelsea FC.
First Touch
Turning
Passing
Receiving
Ball Striking
Running with the ball
Quick Feet
Balls