This week we're looking at Dons keep ball, a variation of the rondo with AFC Wimbledon Academy Head Mark Robinson.
Dons works with two defending players in the middle, with the first phase being the outside players have to take two touches, whilst keeping the ball away from the defenders.
The players are having to work on their body shape, weight of pass and where they're going to take their touch under the press, as demonstrated with the Academy team in this video.
Then in phase two players on the outside go down to one touch; focussing on the weight of pass and early movement.
Phase three then goes up to three touches on the outside, which really develops players to make decisions and focus on detail of what they're doing.
During these phases, a player is in charge of timings and another players caan call "sprints" at any time, where boths sets of Dons sprint to the opposite box and carry on. This increases the physical element and keeping good technique whilst playing under duress.
In these sessions Mark focusses on bringing out six categories within the session; looking at physical, tactical, technical, skill (decision making), social and psychological outcomes.
The more control you can give the players, the more they'll become self-managing athletes.
Enjoy!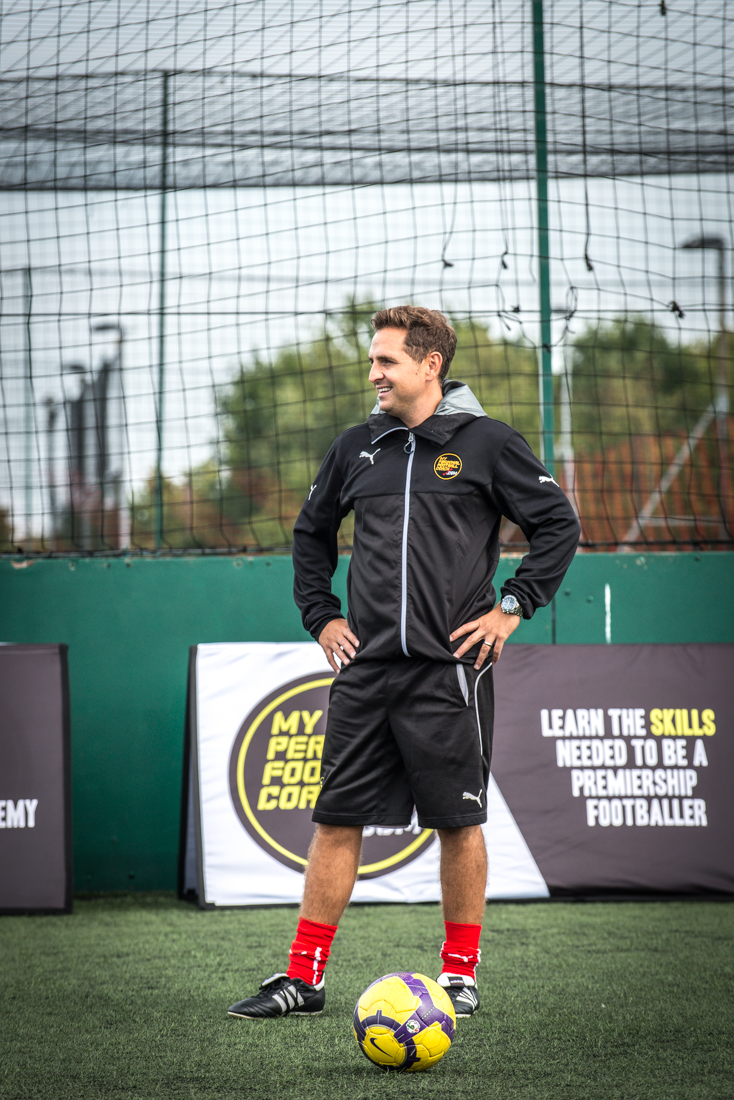 Saul Isaksson-Hurst spent 10 years coaching in Premier League Academy Football at Tottenham Hotspur and Chelsea FC.
First Touch
Turning
Passing
Receiving
Ball Striking
Running with the ball
Quick Feet
Balls