First Touch
Turning
Passing
Receiving
Dribbling
Ball Striking
Running with the ball
Quick Feet
Cones or equivalent markers
Goal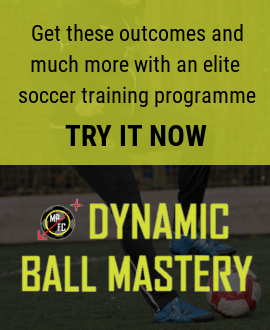 This soccer technical challenge is inspired by Julian Draxler & Arjen Robben who are 2 of the top forward wide players in the world. They have masssive impact in the Uefa Champions league where they were the game changers.
The practice is focused on 2 specific skills which have been mastered by both players. Draxler loves the step over to bamboozle the defender where as Robben's trademark is a drop of the shoulder and cut inside at speed.
The key thing is that you will work off both feet on both sides of the pitch training at match intensity with explosive and dynamic movements. Have you got it in your locker.
Hard work pays off
Master the Ball…Master the Game