£99.99 per year

Get 2 months free when you buy the Coach's Pass Yearly Membership

Save money by paying upfront for a years membership

7 DAY MONEY BACK GUARANTEE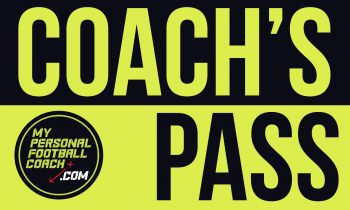 The Coach's Pass is an elite soccer training resource designed to improve your game with access to videos of ball mastery activities, 1v1 skills and soccer techniques used in the modern game. 
Designed and created by renowned skills coach, Saul Isaksson-Hurst, to help improve like minded coaches.
Try it today!
£9.99 per month

Elite soccer coaching content for technical individual practice

Unlimited access to 100's of videos

New content added every week

Build your own sessions & track

Monthly updates, advice & tips

7 DAY MONEY BACK GUARANTEE
The training videos are for coaches teaching players of all ages & abilities, the videos can be adapted to suit players ages and capability. 
All the football training videos & material can be accessed from anywhere with an internet connection.
New content from our world class coaches is added weekly providing you with additional football tips, advice & knowledge.
Create & manage your own video collections and coaching sessions that you can view when you like.
New team sessions are uploaded every week.
An extensive library of videos, added weekly, broken down into multiple soccer categories which can be easily filtered to find the soccer practice you want.
Learn all the technical soccer secrets used in Premier League Academies from coaches across the world with proven soccer skills & drills.
What is the Coach's Pass?
The training course embodies the My Personal Football Coach philosophy for technical excellence and shows you how to train with this philosophy.
Exclusive full sessions by Saul Isaksson-Hurst.
Take your coaching game to the next level!
Take your players, coaches and club to the next level with My Personal Football Coach. 
Provide a consistent and reliable world-class remote learning technical training programme for your players. 
Track the usage of your players on the app and get access to the world-leading coaches resource.