I have been involved in Academy football for the last 10 years at various age groups and during this time the weekend fixture has always been non-competitive with friendly soccer matches played each week against opposing academies. This 'non-competitive' environment should be an excellent stage for young players to go out and express themselves without fear of failure and was introduced to combat a win at all costs mentality that can commonly be seen in youth football at all levels.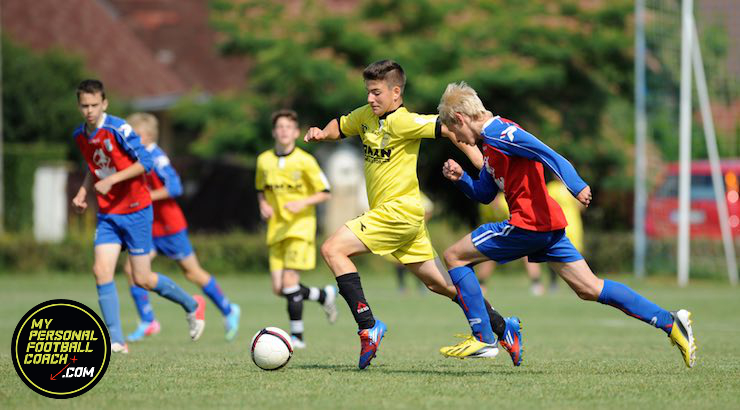 As a soccer skills coach it is particularly pertinent to me that players are given the opportunity to go and practice their 1v1 techniques in a game environment. If players are put under too much stress they are unlikely to try their skills and even more so if they are put under too much pressure where their general performance is likely to drop also.
This behaviour is demonstrated by
"The Inverted U principle"
(see fig 1, Schmidt & Wrisberg, 2000) which outlines how, with moderate arousal levels, the athlete's performance can improve.
This improvement usually peaks at an intermediate level of arousal and if arousal continues to increase beyond that level, performance begins to deteriorate.  In reality, performers differ individually in terms of their arousal and how they find different situations threatening. Schmidt and Wrisberg (2000) refer to this behavior as trait anxiety. Low-trait-anxious people rarely find situations threatening with high-trait-anxious people being on the opposite side of the scale.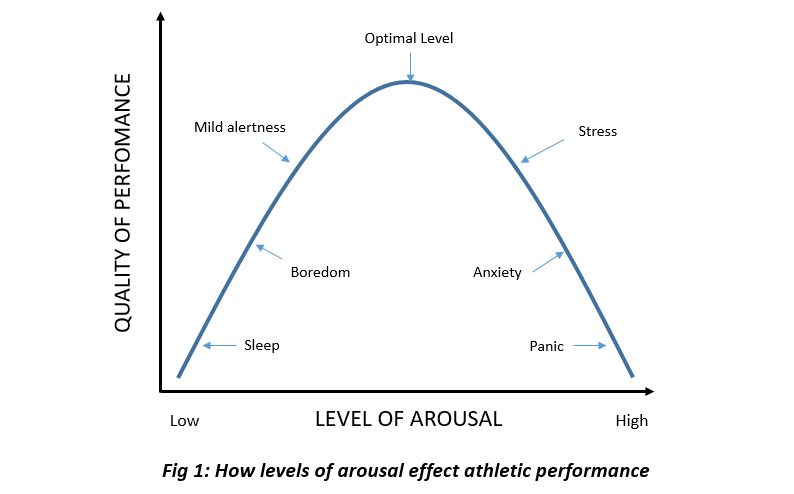 In a soccer environment the factors that could contribute to these arousal levels is the attitude of the coach and parents of the game. The role of the soccer coach is important here, and often there is coach centered approach to coaching. I have witnessed this traditional leadership style whilst operating in grassroots football and on many occasions within Academy football. When winning is the only focus, coaches often exploit their power by taking control away from the player (Kidman & Lombardo, 2003).
It may be the case that these soccer games are classed as friendlies but the reality is that they are always competitive. Children are naturally competitive but it is in the hands of the coaches in what environment is actually created for the players to play soccer. Will the coaches let the players experiment, try things and be inventive, even if it means giving possession or the ball away? Or will they be driven by their ego and the need to win the game? Thankfully, it is now the exception for me to see teams playing direct long ball football and is a game associated with more progressive development methods especially at Academy level. This low pressure environment is generally a show case for exciting attacking football where players can develop and improve without anxiety and fear.
Competitiveness within Tournament Football - Soccer Competition
In my job I have been extremely fortunate to have been involved in many soccer tournaments in Europe against the biggest names in European football across the foundation phase (u8-u12 soccer players). My experiences have recently begun to change my opinion of the competitive game environment. Looking at the players from clubs all around Europe there is no difference in the technical quality. Our best young English players stand up to the best on offer in Europe. The one advantage young European players seem to have over ours is their
soccer
game management
. By this I mean how the players deal with the competitive cauldron of an international tournament, in front of sometimes 1000s of spectators. It is important to clarify that I believe that there is a big difference in the environment of a soccer competition in comparison to an academy fixture or festival. Yes, all players want to win no matter what, but when there is a trophy on the line, the levels of anxiety raise, both for the players and the coaching staff.
I was recently speaking to the u9 soccer coach of Anderlecht and I was amazed as he described his fixture programme for the season which included up to 20 competitive tournaments. This soccer competition schedule shows in the football players as they are more accustomed to high arousal levels, ability to see out games, used to winning and more importantly exposed to losing when it really matters! If we starve our young players of competitive football we rob them of the opportunity of playing for something and understanding what it's really like to play under pressure. This may seem like a contradiction on my earlier argument about letting the players play with freedom and without fear of failure but on the contrary this competitive cauldron is also an essential part of the player development jigsaw.
Manchester United's Paul Scholes, described by Real Madrid & Juventus legend Zinedine Zidane as a complete midfielder and greatest midfielder of his generation was famously quoted as saying: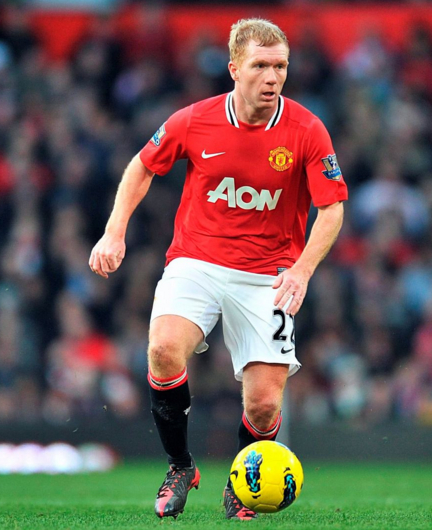 "Some people say that winning is not that important in youth development. I disagree. You learn about being a footballer by playing matches and you learn about winning by winning those games. Playing at United, in the Under-16s and Under-18s, we were expected to win every week. My contemporaries, people like Nicky Butt and Ryan Giggs, were born and bred winners, and that was the way United liked it. Winning games prepared us for the first team, where we were expected to win every time we stepped on the pitch. It is a nice idea to say to kids "it doesn't matter about the result", but when you become a professional you quickly realise that is all that matters. The sooner you get the winning mentality, the better."

– Paul Scholes, Manchester United Legend
As we continually talk about the importance of giving our players more 'real game experience' in our coaching sessions, why are we not exposing them to more realistic 'competitive' environments? I'm not proposing that we scrap the Academy friendlies programme but simply look to introduce more competitive tournament football for our young players. I have seen some talk of removing all competitive football at youth level, I think this is a grave mistake and believe that we would be taking away a major part of the development programme with consequences for our soccer players. Looking at Paul Scholes' comment, it would be very difficult to turn on the competitive tap at u16-u18, so is it worth giving our soccer players a little tasters of competitive football between u8-u15 so they become more accustomed to it?
A talk by a member of the England coaching set up on the recent Advance Youth Award is particularly poignant here as he discussed the fact that there was a pattern of English players being sent off in tournament football. They tracked this from the senior mens' first team all the way down to the youth teams. Is it a case that our players are not used to the high arousal levels shown in the inverted U principal shown earlier?
Hopefully this trend can be addressed with more and more clubs travelling to Europe for tournament experience and the Premier League introducing more tournaments providing more opportunities for players and coaches to learn and develop.
Power is in the hands of the soccer coach
What becomes vital is again the coaches. The players must still be trusted to go out there and express themselves. We can't as coaches suddenly change the way we play in order to win, we must keep an athlete centered approach (Kidman & Lombardo, 2003) to our team/players. This is just another opportunity for development and the players and coach should want to win, but win the right way by playing in a way that is conducive to developing technical footballers that can dominate possession and stay on the ball under pressure. Exposing our soccer players to the competitive cauldron of tournaments is only beneficial if as coaches we stay true to our aim of development keeping it centered on the players and don't get sucked into a chase for glory!
Saul Isaksson-Hurst
Head Coach at MyPersonalFootballCoach.com