1on1 coaching is standard amongst many individual disciplines such as music, tennis, athletics & golf to name a few but there is a growing trend within football for 1on1 soccer training even though it is a team game. 1on1 soccer training and individual soccer/football practice can really take your game to the next level.
Reasons to try 1on1 soccer training
Team training normally only constitutes a few hours a week and the chance to focus on the individual is scarce this leaving gaps in the soccer player's development. 1on1 time with an expert will be beneficial and for football it can really help address the following areas
For players looking to learn how to play soccer and are new to the game – being thrown straight into a team environment or soccer match can be daunting so working with an expert to start with can help ease you into the world of soccer.
For players wanting to play at an advanced or elite level – This is probably the most common reason for 1on1 training. As you aim higher and your level increases, the margins become smaller so working with an expert across specific and targeted areas of your game can really make a difference.
Learn and refine new techniques – Technical football is an area that is often over looked in team training but it is a vital component of a soccer player's makeup. 1on1 soccer training and individual soccer practice is great for mastering skills that can be difficult to master in a game situation. Learning core ball mastery, first touch, turning techniques and ball striking along 1v1 domination are examples of where 1on1 soccer training will really benefit the footballer.
Focus on the individual needs of the soccer player – Football is a team game but the individual is a vital component in the team's success. When training as a team, a players individual needs can be overlooked so 1on1 soccer training can help significantly. Working 1on1 is a blank canvas and the training can be specifically tailored to focus on areas which need work. Most often this is around technique, flexibility, speed, agility and power with and without the ball.
Build confidence in a football player – Soccer is very much a mental game as much as it is a physical one. Confidence plays a huge role in whether a soccer player succeeds and that is where 1on1 soccer training can help. Training in a positive environment where the focus is all about the player can really help to break down mental barriers and lift a soccer player to new confidence levels.
Finding a 1on1 Soccer Training Coach
There are many 1on1 soccer training coaches out there but when it comes to choosing one to help a player, it is important to check the following
They have the soccer credentials to coach at the level you wish to learn
They have fantastic recommendations and testimonials
Check their philosophy and training methods to ensure they will fit your needs
Cost & Value – often you will pay for what you get so make the most of the time you practice training and the money you spend
Their plan for addressing the reasons that 1on1 soccer training was requested. Make sure there is some accountability and they can personalise to meet the needs of the player
Take a look at PDAFootball which is a proven 1on1 soccer training company with highly qualified coaches that will help improve a player's soccer game.
The Coach's Philosophy
It's vital to understand the teaching philosophy and expertise of the coach. See the philosophy behind MyPersonalFootballCoach.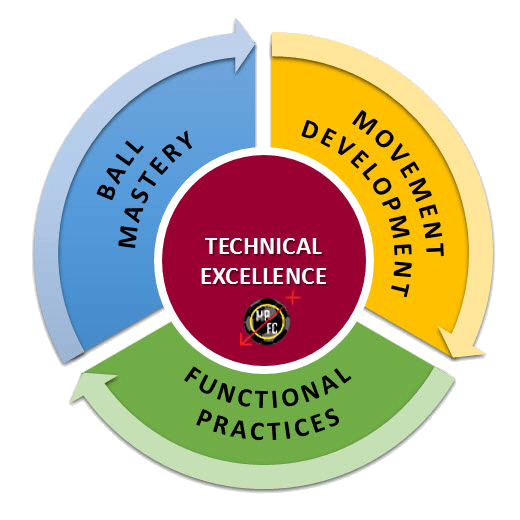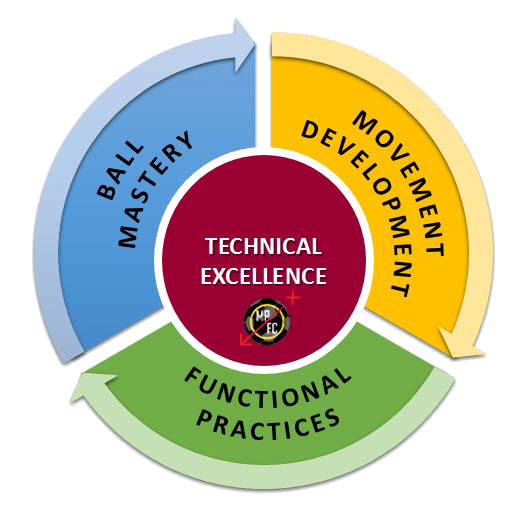 Using Online 1on1 Soccer Training
There is a plethora of football information on the internet where you will find almost all the resources you need for individual soccer practice that is either free or paid for. It is a cost effective and valuable alternative that is used by players and parents who want that extra support and guide. The onus however is still on the soccer player to train and execute what they have seen online.
For this reason it is key that the soccer training drills you use are from a reputable source with proven outcomes and results to back up their training philosophy.
Remember also that any online 1on1 soccer training should be supplementary to your normal team training and not a replacement for it. Take a look at the Dynamic Ball Mastery program which is a proven individual soccer training course devised by world class technical coach, Saul Isaksson-Hurst.
As a footballer learning to play the game, any 1on1 soccer training or individual soccer practice will be beneficial to develop a soccer player's game and take it to the next level on both the physical and mental side. The time spent training should be highly focused and intense working on key aspects to help the football player improve.
Master the Ball…Master the Game